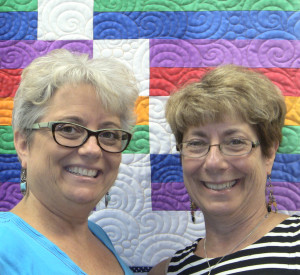 Reserve time on one of our APQS longarm quilting machines. If you have questions about the mechanics of using an APQS longarm quilting machine, please see our How_To page.

You can choose rental time two ways: 
1) Reserve the specific APQS longarm quilting machine you need
♦ Millie
♦ Lucey
♦ Lenni
♦ George
2) Reserve a time slot on any available APQS longarm quilting machine. Click on an interval and you can choose which machine is available on a calendar date.
♦ 2 hours
♦ 3 hours
♦ 4 hours
♦ 5 hours
♦ 7 Hours
Details: After you choose a time slot length, you can select which APQS longarm machine has the time slot you want. To do so, click a machine name for the time slot you choose. A 2 hour rental on Lenni in the following example.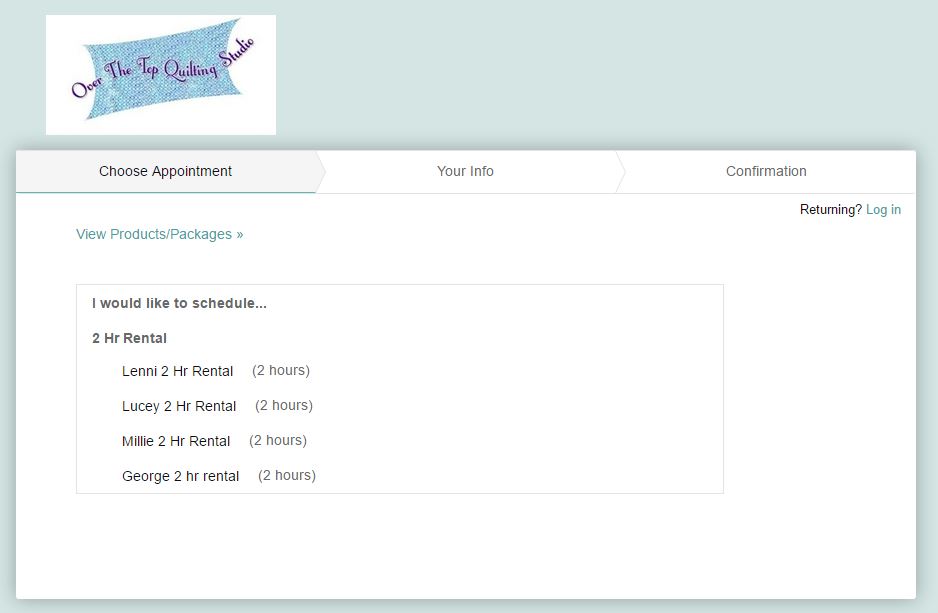 Next, click the down arrow next to "Lenni 2 Hr Rental."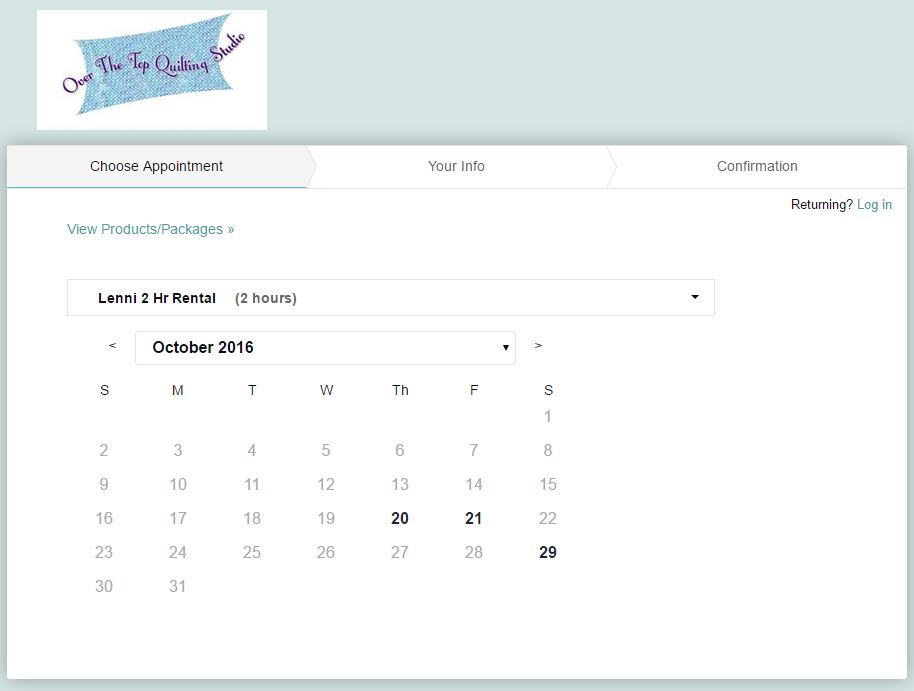 That displays a screen (below) where you can select from a list of APQS longarm machine for that number of hours.