We sell and rent time on APQS longarm quilting machines – the highest quality machines in the quilting business. 
We are dealers for this fine line of machines. We offer new machines from APQS and various pre-owned machines. We are your local installer, educator, and service provider. Come to our studio to see and test drive these wonderful longarm quilting machines.
You can also rent time on the machine of your choice. Come experience the quality of the equipment and of the quilt you can create. Please contact us.
As an APQS showroom, we sometimes have special opportunities for you to purchase these high quality longarm quilting machines:
♦ Pre-owned machines from our community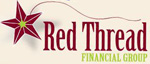 You can finance your APQS machine purchase through Red Thread Financial Services, whose finance programs are solely focused on the quilting and embroidery industries.
APQS Longarm Quilting Machines: Choose from 5 longarm models and 1 sit down machine. Be assured of SUPERIOR customer support on them all. Our Studio also has QUILT PATH, the computerized system compatible with Millie, Lenni, Lucey, and Freedom. Our Studio has Quilt Path on two machines. Please contact us.
…
Click on any of the above images for details on the machines. Each will help your quilting become more professional and you will enjoy the ease of use and excellent engineering in every one. You can test drive our APQS machines at our studio. Please contact us for more information.

APQS PRODUCT VIDEOS!
New Generation of APQS Machines
Millie – Top-of-the-line longarm
Computerized System – Quilt Path
George – sit down quilting
Freddie – Freedom longarm quilting machine from APQS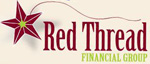 Financing is available through Red Thread Financial Services.
.
Interested in an APQS longarm machine from Over The Top Quilting? Please contact us.
If you have questions about the mechanics of using an APQS longarm quilting machine, please see our How_To page.